Today's blogging challenge asked me to give a tip about assessments.  The best tip that I can give is that they be frequent and give feedback as soon as possible.  Remember, an assessment is not always a test.  We can break assessments down into three major categories:  Formative, Interim, and Summative.  Check out the image below from Scholastic.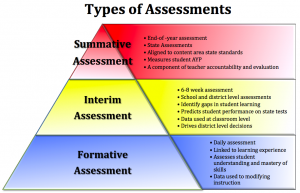 I assess my students in a variety of ways.  During direct instruction I give students information in chunks and then immediately check for feedback.  That's why I love our Promethean devices so much.  With ActivInspire and our ActivExpression devices, students can put in answers to questions and we receive feedback as soon as the last person answers.  That way I know right away whether they're getting it or not.  Whether we're moving on….or I'm reteaching.

For all paper multiple choice assessments (formal or informal), I use Edmodo.  That way students know their score immediately as well as what questions the missed (there is a way to turn the immediate feedback option off).  Plus with Edmodo, I know at a glance the class percentage of each question and can immediately do a data analysis.  I make sure that the appropriate indicator is attached to each question.
Students also take a quarterly benchmark 3x's a year and we do MAP testing 3x's a year.  After each benchmark we look at how each class compares against the other and focus on questions that less than 60% of the students got correct.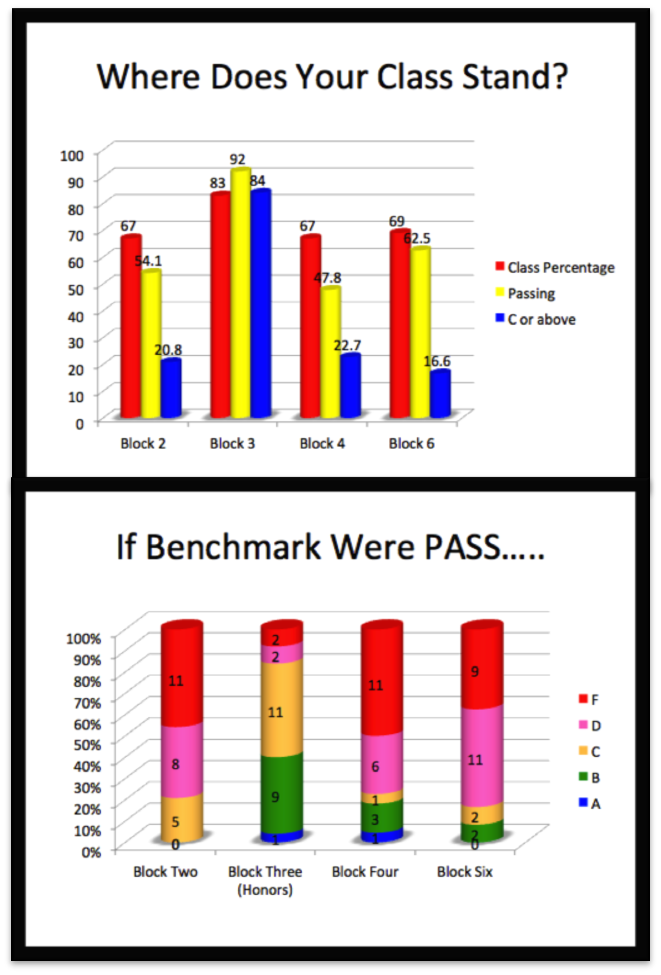 Before we take MAP, students and I conference and look at where they were the last time and where they need to be this time.  Students fill out a MAP data sheet after they finish with their data and a reflection.
Frequent and immediate feedback.  There's no use discussing the information if it's been 3 months since they've last seen it.  And it's not enough for us to look at and then put in a folder to never discuss again.  Although I don't think standardized tests are the end all/be all, they're here.  And probably never going away.  So it's my goal to dual prepare my students.  They must be prepared for the end of the year standard that they will be judged by – but they must also be prepared for what the real world will expect of them.  Students who are readers and critical thinkers.
And believe you me, it's a donkey of a job doing both.
Until the next time,