How can you ask a Reading teacher to discuss one book that they love to share or teach????  Really, just one?  Well, since I've had so much difficulty thinking of things to post, I can do a couple of these! 🙂
Today I'm going to share with you my favorite hurt yourself laughing (and crying) book, The Watsons Go to Birmingham – 1963.  Once you read the first chapter even the most reluctant reader will want to delve into the amazing book by Christopher Paul Curtis!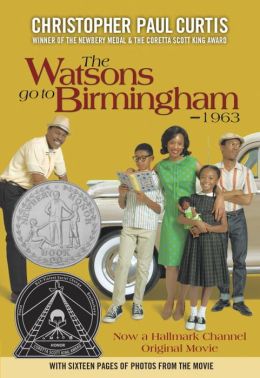 I don't want to spoil it for anyone, but in the first chapter the oldest son gets his lips stuck to the rearview mirror after trying to kiss his reflection.  Can you say hilarious??
I'm always amazed at how most of my children are aware of the Civil Right's Movement, but not really, do you know what I mean?   So to introduce the book, I show them clips from the "Eyes on the Prize" series of what Birmingham was like in 1963.  They are always amazed at the violence and hatred.  So am I.
One of the 5th grade teachers at my feeder school also loves this book, and despite the fact that it's on the 6th grade list – they "teach" it every year. 🙁  So, lately Ive been using an excerpt to teach Author's Craft (focus on Flashback).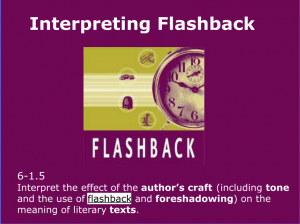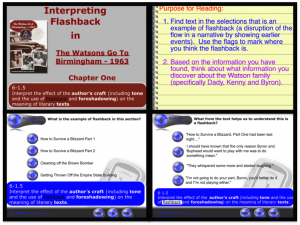 I searched everywhere and can't find any pictures of the kids working….I know they're somewhere.  But I can tell you, by the time we've finished that chapter, if they haven't read it….they're begging to!
Until the next time,