Today I'm participating in I'm Lovin Lit's monthly Thursday Thrown Down!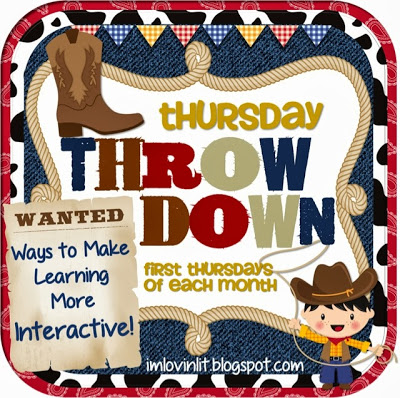 I've been using Reading for Meaning since the early 2000's.  It's definitely an oldie…but goodie!  And, I just realized, not even sold anymore.  🙁  So I better not lose this CD! LOL!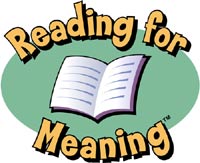 Reading for Meaning is a software program for grades 3–8 that improves student reading comprehension through the use of authentic literature, lessons, and graphic organizers.
The program focuses on five core topics found in reading comprehension curricula:
main idea, inference, sequence, compare and contrast, and cause and effect.
Within these skill areas, Reading for Meaning includes:
5 whole-class modeling lessons to teach critical skills

30 structured lessons in which students read selected literature passages,

construct graphic organizers, and answer open-ended comprehension 

questions

5 electronic graphic organizer tools for teachers and students

a library of 30 additional lesson plans that cover today's most popular 

children's literature
I like Reading for Meaning, because it provides the teacher with an introductory lesson that uses a video (the "Kid Cam" episode) to introduce the concept.  For the main lessons, the text is provided – READ (with audio), a graphic organizer – THINK, and then a open-ended writing activity -WRITE to use the text and graphic organizer to answer questions.  I take it a little further and add a multiple choice component, since that's they way they will see it on a standardized test.

See examples below: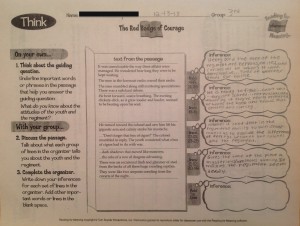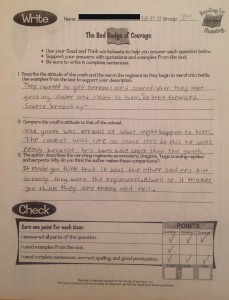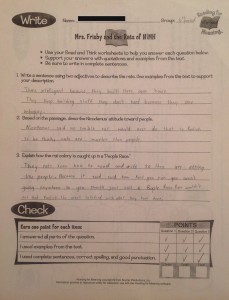 Can you tell the difference between my Honors students and Non-Honors students??
Here's an example of what a multiple choice question looks like.  They students answer the questions using our ActivExpression devices so we get immediate feedback.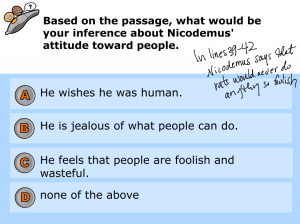 What I really like about completing this activity is that it forces the kids to re-read the text numerous times.  It really helps me convince them of the important on close reading activities and the appropriate way to respond to open-ended questions.
If you have time today, make sure you head over to Erin's and link up.  I can't wait to see the amazing things that you do in your classroom!
Until the next time,