Through I'm Lovin' Lit, I've found this neat linky party Mrs. Laffin's Laughings,  "A Peek At My Week.  I love the idea of this post because it causes me to plan ahead!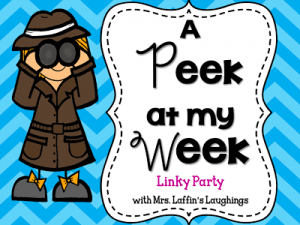 When we get back to school we'll have one week before the end of the 2nd quarter/1st semester.  I'm going to use this time to work on writing.  Over the break, I purchased Erin from I'm Lovin' Lit's Interactive Writing Notebook and I plan to put it to good use!
If you haven't seen it, check it out in her TpT store.
I'm going to use this resource for mini-lessons.  This week we're going to focus on improving our vocabulary with the "Dead Words" and "Vivid Verbs" activities.
Students will work on Argumentative Writing this week.  We're going to complete this activity using the backwards design model to show students the importance of pre-planning.  Here's a copy of the prompt.
After students complete their writing, I'll model a lesson using my writing sample and this graphic organizer.
Our textbook comes with a writing self-scoring program.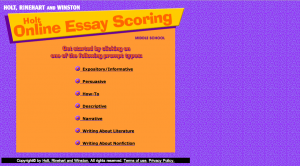 Students will type their writing into the program and it will give them immediate feedback. I'll use that information for conferences where students will beef up their graphic organizers and writing for a re-score.

By the time we finish, we should have a perfectly polished paper!  The graphic organizer can be found in my TpT Store, but I'm giving three away! If you'd like a copy of this graphic organizer, make sure you're a blog follower and leave me a comment with your email address by Friday (January 10th).  This is the month of my sorority's birth, so I'll choose winners whose comment numbers match the month, date, and year of our birth.
Until the next time,