I can't believe it's August already!  And that means it's Currently Time!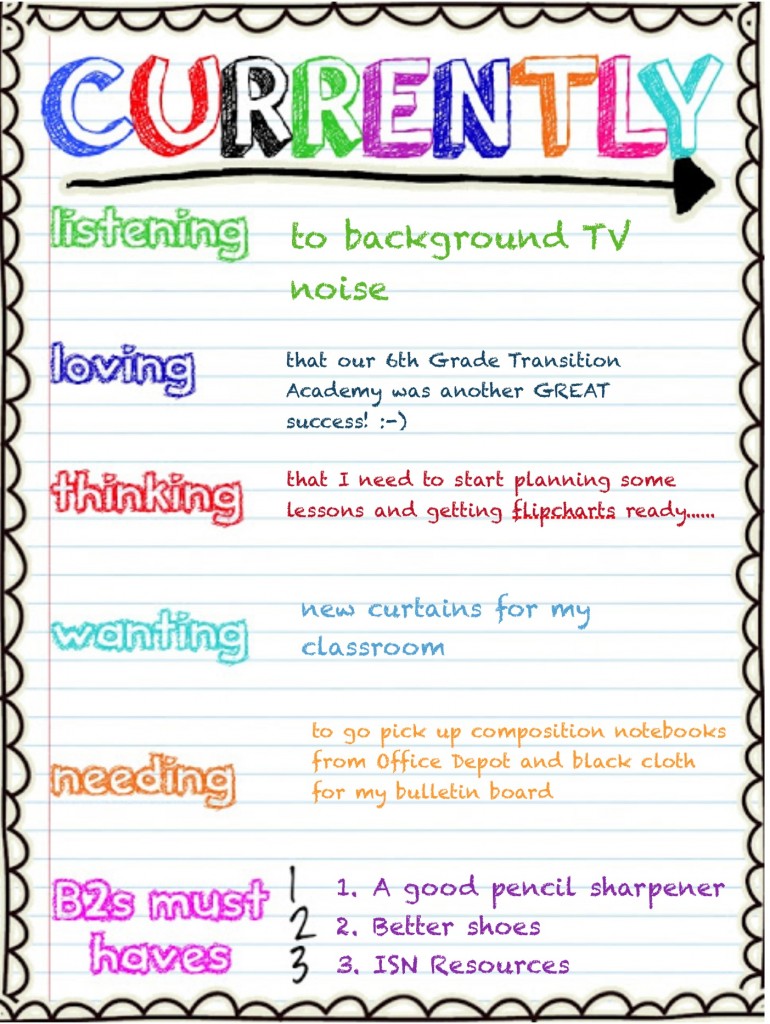 After a very rough year two years ago, our team of teachers decided to implement a 6th grade Transition Camp to help our rising students get acclimated to middle school life.  For those that came directly from our feeder school, they were going from 1 teacher all day long to 6 teachers.  They couldn't keep up with anything…..and I don't even want to mention how difficult it is to teach 11 year olds about lockers when the locks are on the lockers.  They can't even take them home and practice!  We spend the days of the transition camp discussing the ins and outs of our school, they get to practice with their lockers without the stress of a tardy bell, and the meet their teachers and do a practice run of their schedule.  The kids had an absolutely fabulous time!  All of them said they felt so much better about coming to middle school because of these days.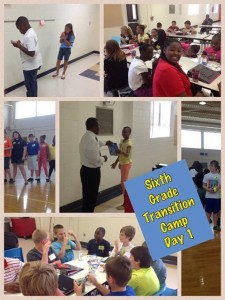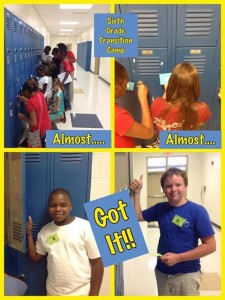 I think that everything else probably speaks for itself, but I want to highlight my B2S items.
1.  A good pencil sharpener is like the hottest thing on the block for a teacher!  I've been eyeing the quietest classroom pencil sharpener for a while, and think that I will go ahead and purchase it.  I buy at least two electric pencil sharpeners a year, last year I was fortunate enough to win one at the Office Depot Teacher Appreciation Day!  And despite the fact that I purchase them, by the end of the year, we're down to the $1 hand held sharpeners I buy at the beginning of the year!
2.  I love shoes…..I love cute shoes…..cute shoes do not love me!  For one, I have flat feet.  Secondly, there is no cushion between the floor of my classroom and the hard dirt it's packed upon.  Which means that at the end of the day my lower back is aching, my right knee is throbbing, and the bottom of my feet hurt.  How can the bottom of your feet hurt???  So I need to keep it real with myself and buy myself some comfortable shoes…..but they have to be kinda cute…..any ideas?
3.  Last year I started using the Interactive Student Notebook in my classroom.  For someone just starting out, I think they went very well, but I'm ready to take it to the next level.  This year I'm using I'm Lovin' Lit's ISN Resources to assist with that.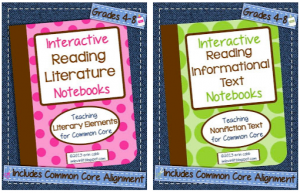 If you're the remotest bit interested, I suggest you head over to Erin's TpT store and take a look.
Well, I hope that all of you enjoy the remainder of your summer break!
Until the next time,