Yes, it's 12:51 and I have no business being up!  Yes, I'm on Spring Break, but I still need to be asleep.  But I had wunnerful, wunnerful day with my family today yesterday, and after a great meal, I took a loooong nap.
So now I'm awake and I'm hungry but DH fell asleep on the couch watching basketball and I don't want to wake him – because he does have to go to work tomorrow!
I was thinking that maybe I could sneak down and grab something out of the fridge to snack on – but then I thought to myself, "Well, Let's see what Farley's up to?"  And low and behold her currently for April was already up and running.  So here goes…..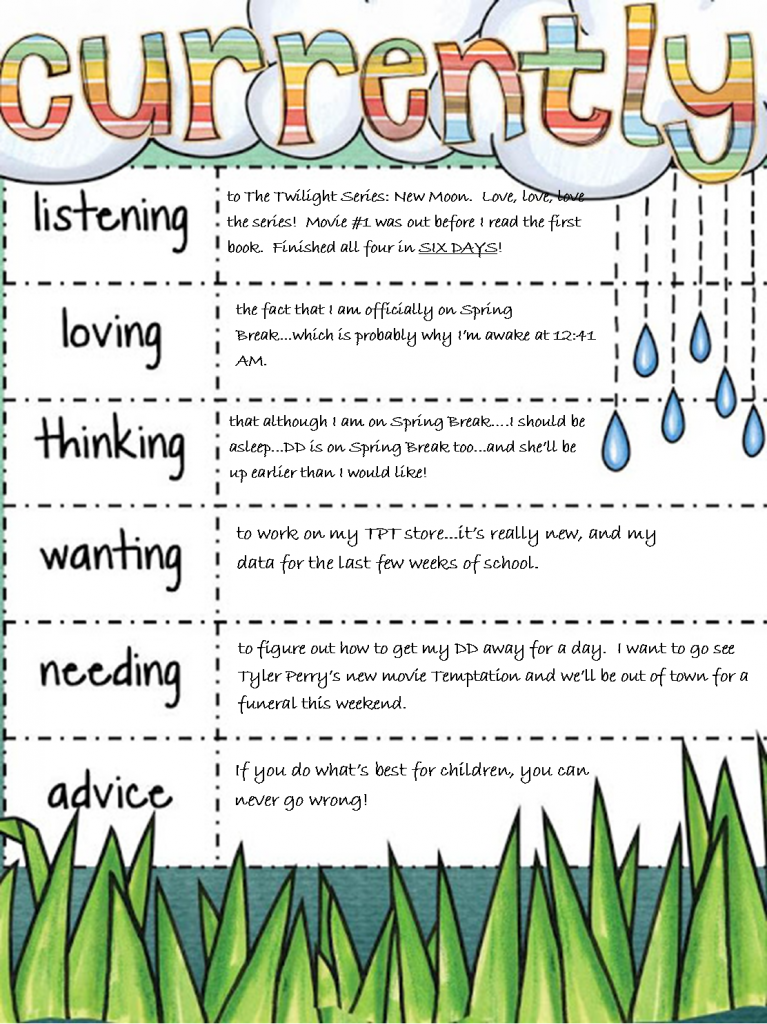 You should link up too….Don't forget the rule of 3…comment on the 2 links in front of you and the one after you…it's so rude if you don't…:-)
Until the next time!