D-Day is here!  My students take our standardized writing test tomorrow and Wednesday.  Ummmm….Prozac anyone?  My principal asked me if we were ready…..well, ready or not, it's coming.  I'm very proud of my students, they've worked very hard over the past few weeks with the last push.  This is the first time I've ever been teaching a group that has been tested in writing and I am a bit…just a wee little bit….oh let me just come out and say it…..totally and completely nerve-wrecked!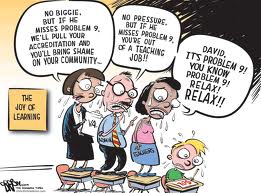 I am trying to keep calm, because I want my students to be calm on tomorrow. It's that mixture of "Do your best or I'll kill you" and "Do your best because I know you totally and completely know you can do this"…….I hope that I can pull it off tomorrow…..wish me luck!
Nine 8 1/2 more days until Spring Break so I'm linking up with Brigid's Daily Lesson Log for her Spring Break Bucket List Linky Party!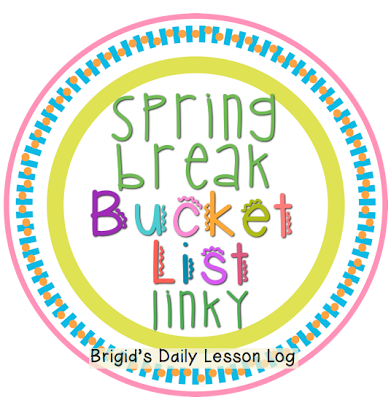 I've spent 15 years between North and South Carolina and my Spring Break has always been around the Easter holiday.  Not even in 2011 when Easter was at the end of April (which were the longest winter weeks of our life!), did we make any adjustments to that tradition.  How shocking it is to find out that other states (even some that are in the Bible belt) have Spring Break during any other time!!
Last year, baby girl and I had different Spring Breaks (I wasn't happy….but I was happy), but this year we'll be together.  I've got great things planned for us and hopefully a few days at Nana and Papa's or Grandma's house.  🙂  And hopefully my hubby will play hookey with me for a day or two!
Here are my grand plans!!
What are your plans??  Click here to link up!