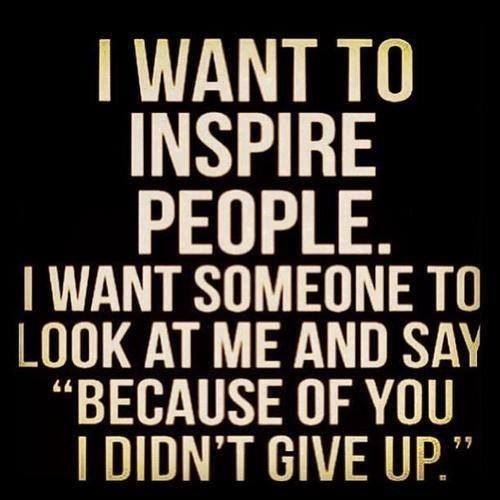 How many of you are familiar with the Teaching Channel?
Teaching Channel is a video showcase—on the Internet and TV—of inspiring and effective teaching practices in America's schools. They have a rapidly growing community of registered members who trade ideas and share inspiration from each other.
With the help of the Tch community, their mission is to revolutionize how teachers learn, connect, and inspire each other to improve the outcomes for all K-12 students across America. – from teachingchannel.org
They also have an amazing blog.  I stumbled upon a post from Sarah Brown Wessling titled:  Three Questions for Reflection.  I thought these three questions were so powerful, that I immediately decided I should post my thoughts.
What are the three things that make a successful teacher?
A "Take No Prisoners" Attitude
In a perfect world, all of our children would be born free of birth defects, raised in a household that loved and supported them, and provided outside opportunities that would give them genuine life experiences.  Alas, we live in an imperfect society and I know that parents send us the very best they have – they don't keep their prodigies at home.  So I know from Day One, that every child in my class will not come to me bright and bushy tailed everyday and excited to learn.  But I DO NOT CARE!  I tell them they're going to work….going to learn….whether they like it or not!  I say, "Baby, I don't want to hear your excuses….save them for Oprah.  We are here to work! You're gonna get the job done!"  And because they know I mean it…..they work.  Harder than they've ever work before sometimes.:-)  I fuss….I cajole…..I threaten….and I get results.
Compassion
You have to care.  You have to have a heart for these children, their plight, their future.  They have no control of the life their born into.  You have to know that.  But despite knowing the odds that are against them, they just don't need love….they need tough love.  The world is not going to GIVE them anything.  They need to know that early.  Tough love baby, tough love.
Knowledge of Content and How to Effectively Utilize Data
I know….I probably cheated with this quality, but I find these two so closely intwined that I need to address both.  You can love these kids, you can make them work, but if they are working on content that is inconsequential, ineffective, or just plain inappropriate….you're wasting your time and you're damaging those children.  You are setting them up for the okie doke. Spending hours at a time identifying nouns when they need to be close reading passages, making connections to what they've read, becoming critical thinkers….oh!  It just burns me up.
I know….I know….it's overwhelming the number of assessments that students need to take and the amount of data that we get from them, but that information is POWERFUL!  It allows for us to appropriate group students, focus on their individual needs, and stops us from that "One Lesson Fits All" foolishness.
What are the three things that make a successful learner?
Drive
I work in a school that is 88% high poverty.  My kiddos live in a town that has 1,000 people….their primary source of economy – farming.  When we took our students to a neighboring state (2 hours away), I initially had students tell me that their parents said they could go out of state alone – that it was too far.  On our yearly field trip to the beach, every river or lake we passed by was thought to be the beach.  We live 2 hours away and they had never been.  Can you imagine how difficult is it to visualize something you have never seen?  How do you know you want to go to college if you've never visited a campus?  How do you know you want to be an accountant when you don't even know what accountants do?  How do you know that leaving your world is ok when NO ONE HARDLY EVER LEAVES???  In order to overcome these seemingly unsurmountable odds our students have to work hard.  They have to understand that they are going to fail, but that it does not give them the right to give up.  They have to understand that school doesn't end at 3:20….that school lasts FOREVER!  They have to realize in all reality, nothing will ever be given to them – that they will have to work their butts off and sometimes not even get the results that they want.  The knowledge of that can be overwhelming.  But we have to find a way to convince them not to give up.
Inquisitiveness
I always think of the favorite question of that toddler, "Why?"  Students have to be intellectually inquisitive.  They have to be willing to think outside of the box.  They have to be willing to make their "brain hurt".  What I love the best is that once they've gone the extra mile, they are so freakin' proud of themselves. Whoop!
Trust
Don't you remember being a snarky middle schooler/teenager?  No one knew as much as you did – parents…..teachers…..outdated folks who didn't have  a clue!  I remember – and because I do, I realize that I have to earn my students' trust.  I need for them to trust me to do what's best for them.  I need for them to listen to me and do what I say even though of course they know better *smirk*.  And when they do that, there are no challenges we can't face – no goals we can't reach!
What has been the hardest thing you've faced as a teacher and how did you deal with it?
There's no way that I can name just one thing.  I've lost students….through death, poor choices, no win situations, and the removal of hope.  Students that would have been amazing teachers, social workers, doctors, authors, who just weren't able to claw out of the terrible situation they were born in.  My heart aches for them everyday.  It makes me burn at the injustice of life and sets a fire in my soul that won't allow me to quit.
The weight of the world is on the shoulders of educators – and that is not a responsibility that I take lightly.  Service and a commitment to excellence are in my blood.  I have the power to change the world – one second, one minute, one hour, one day, one year, one child at a time.  I will not fail – I cannot afford to.  The futures that are in my hands are too important.