Oh my goodness!  I can't believe that it's been a month since I posted last.  I've got to do better! 🙁
But what better post to jump back in it than Fourth Grade Flipper's "Tried It Tuesday"!  This is my second year of students keeping an Interactive Student Notebook (ISN) and it keep getting better for me and the kids…lol.  I splurged this summer on I'm Lovin' Lit's Interactive Reading Notebooks and haven't regretted it for one second!
I love how she sends you an editable template which was perfect for my Interpreting Author's Craft lesson.  I was able to tweek her foldable and align it perfectly with my flipchart.  As sixth graders we are responsible for knowing tone, flashback, and foreshadowing, so the foldables had to reflect those concepts.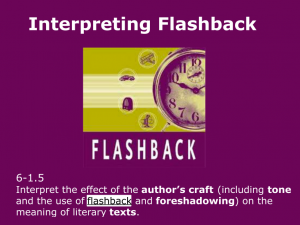 Who woulda thunk 6th grade boys would be so careful with their coloring!  The kids did an amazing job.  We made sure that we spread the "iPods" out so that they would have room to write the formal definitions and then we put the kid friendly version inside the screen.
Take a look….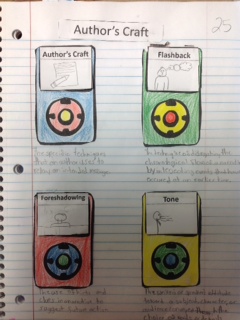 Didn't they do a great job?  We'll be working on the Mood/Tone one in just a few days.
Until the next time,