I'm linking up with Moxie for her "Teaching with Moxie" Monthly Photo Challenge!
It's simple! Link up with a photo of something that fits the monthly theme. For February, the theme is "Love"! The picture can be anything that fits the theme and is teaching-related. Then, write a brief post about the picture, why you chose it, and Link Up! Even better than showcasing your love for teaching will be the fact that you can win a $10 gift certificate to TPT for participating!
Here are my loves (I couldn't choose just one) 😉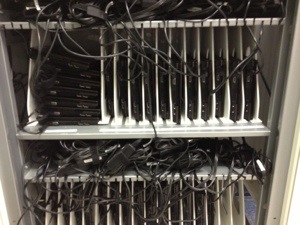 We are lucky enough to have access to a netbook computer cart. Students are able to use the computers at least once a week to create assignments using Web 2.0 tools, blog, and practice ELA concepts.
Students have created Vokis, mini posters using PowerPoint, Wordles, etc.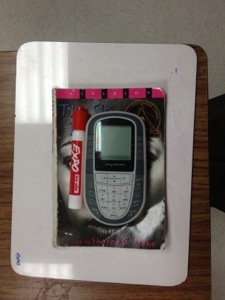 The ActivExpression devices are mini miracle workers! They get the most off task child involved in a lesson and it gives me immediate feedback on whether students understand what we're working on. I use them every single day! Our school district follows the EDI (Explicit Direct Instruction) model and the devices are perfect for our "Checking for Understanding" component. I embed questions frequently throughout my lessons and it makes the lessons go so smoothly! Students can answer multiple choice, true or false, sequence, and likert scale questions; they can even text in words and/or phrases!
♫Awesome♫
So here are my loves….what are yours?
Until the next time!