Quadblogging is an idea that was created by David Mitchell. Mr. Mitchell thought that it would be a great way to connect and learn more about different classroom and cultures. Here is the concept:
This year our class will be participating in a quadblogging project with three other classes that are completely different. Here are our quadblogging buddies:
Mr. Hopper: Class 9, Sheffield
Mr. Hearn: Moreland: Federation Year 6, Bath
Mrs. Jefferson: Mrs. J's Tigers, USA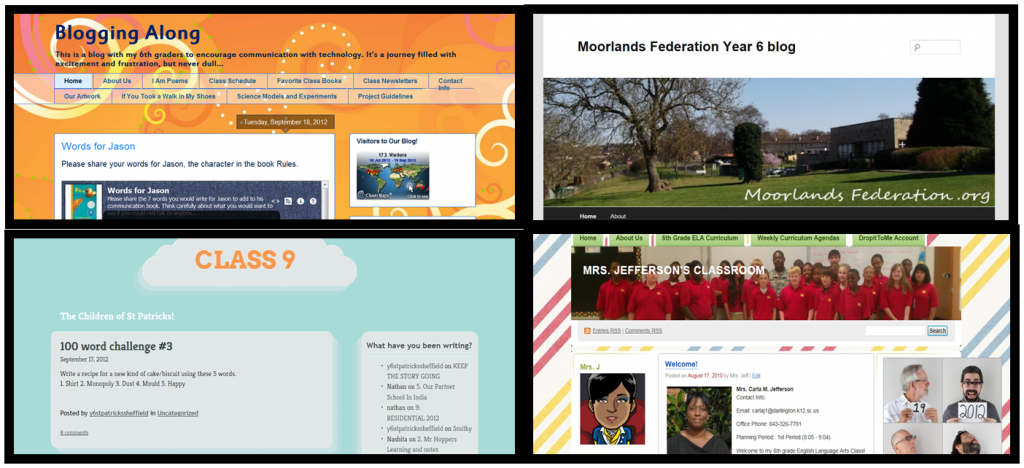 We will spend a week with each blog, visiting, commenting, and knocking down those classroom walls. I hope that you're as excited as I am!