This summer I'm participating in The Teaching Tribune Summer Blogging Series.  Click here to find out more.
Every day of the week will have a different focus.  Monday's focus will be Monday Meet Up.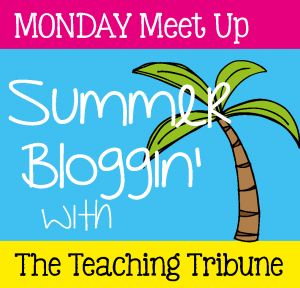 I'd love to highlight some new bloggers!  If you're interested, leave me a message in the comment box.
Until the next time,